Don't Let Negative Reviews Ruin Your Online Reputation Any Longer
Building a good digital presence is vital to succeeding with your business. But it's impossible to rank well based on your business's offline reliability alone. That's why ReviewAlly is here to help you get new reviews, rank higher on Google, and filter out negative reviews, creating a remarkable online reputation for your business.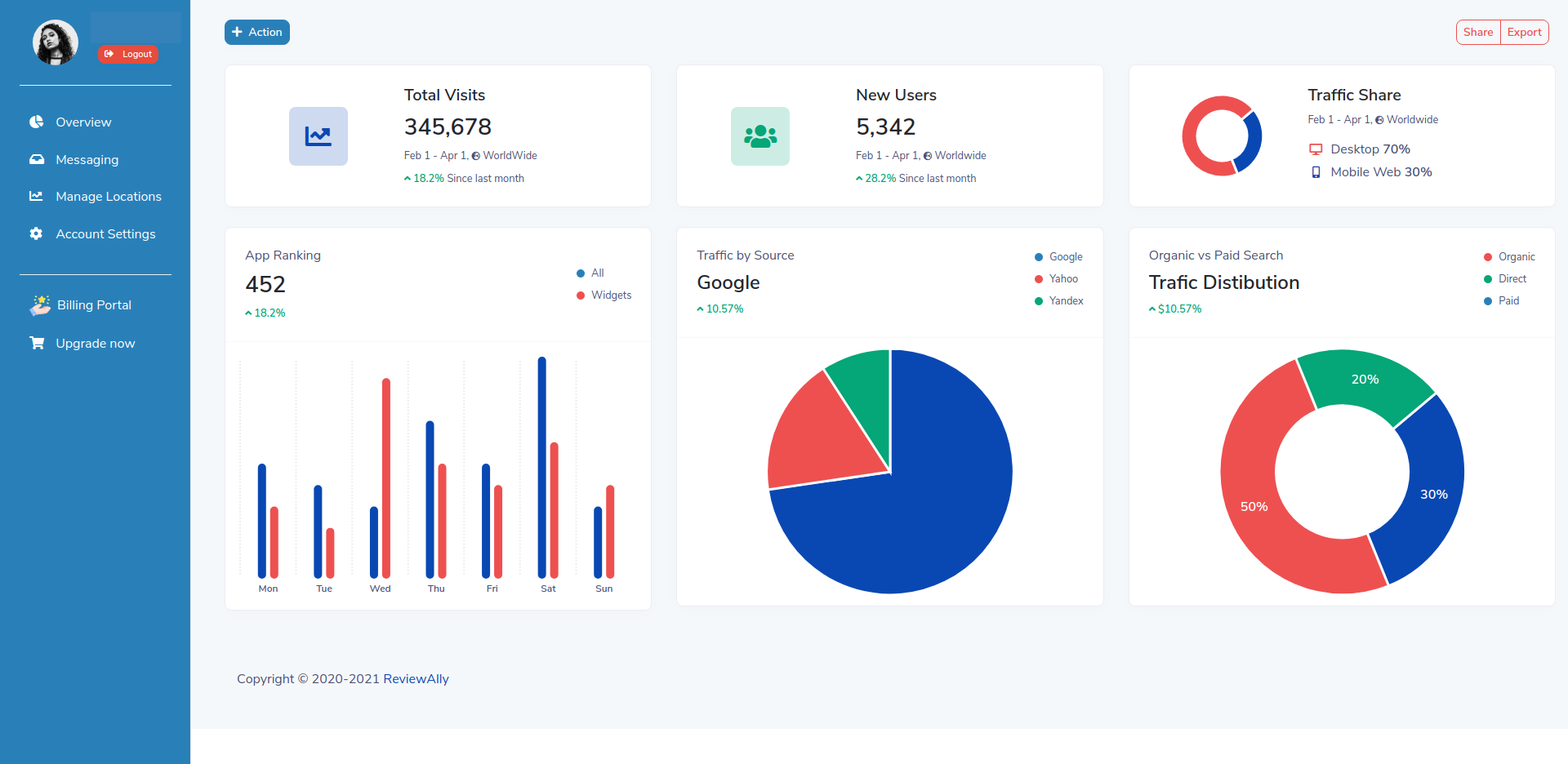 Let ReviewAlly Grow Your Business
Display Reviews
When you get top-tier reviews on an external site, use ReviewAlly to embed those positive reviews on your personal websites and your business site.
Targeted Review Requests
You can request reviews from your customers at any time. Simply enter a customer's phone number and/or email and ReviewAlly will send them a review request.
Solicit Reviews Easily with Kiosk Mode
ReviewAlly's Kiosk Mode enables your site to automatically ask for reviews and ratings via prompts, emails, and texts when a customer purchases from your business. 
Analyze Your Digital Presence
ReviewAlly automatically pulls from over 60 different review sources, automatically detecting negative reviews, and highlighting the positive ones. It doesn't matter if you're getting Google reviews, Facebook reviews, or Yelp reviews; this software brings them all to your attention and filters them accordingly.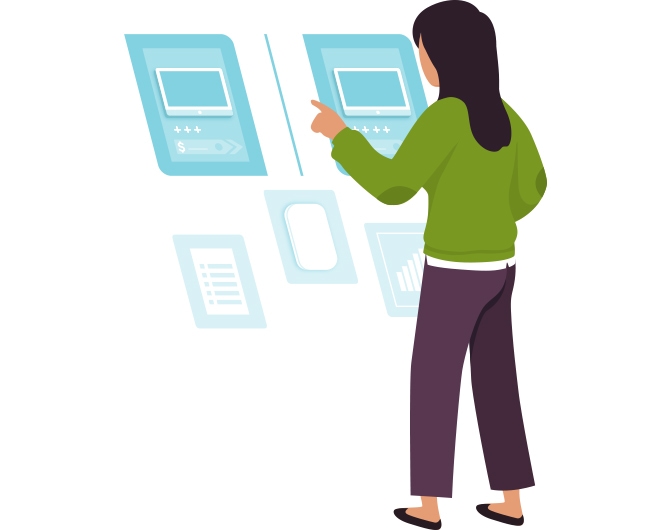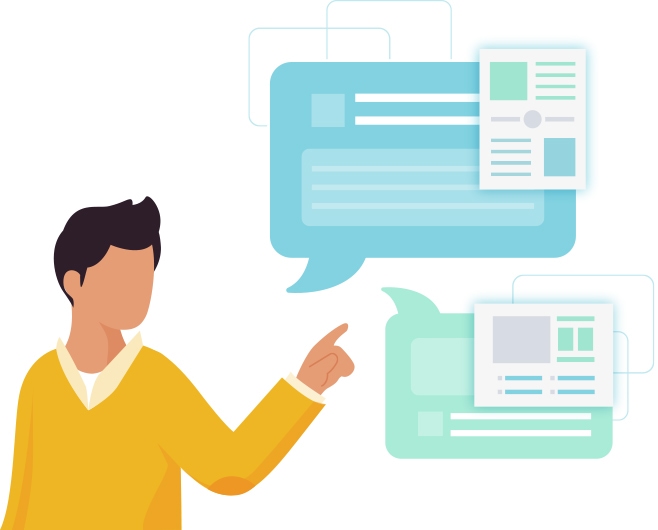 Build a Stronger Relationship with Your Customers
You want your customers to trust you. But they can't know you care if you don't even know that they're dissatisfied with your services. That's why ReviewAlly instantly notifies you when you receive a negative review on any platform. You can then take instant actions to resolve the problem, ensuring that the customer is happy.
Managing Your Reputation Doesn't Have to Be Hard.
Thanks to ReviewAllys reporting functionality, you'll get the inside scoop on where most of your reviews come from. Plus, you'll learn how many reviews are negative, how many are positive, and even how many of your review requests have been viewed and answered. These data come to you however frequently you'd like: daily, weekly, quarterly, or yearly.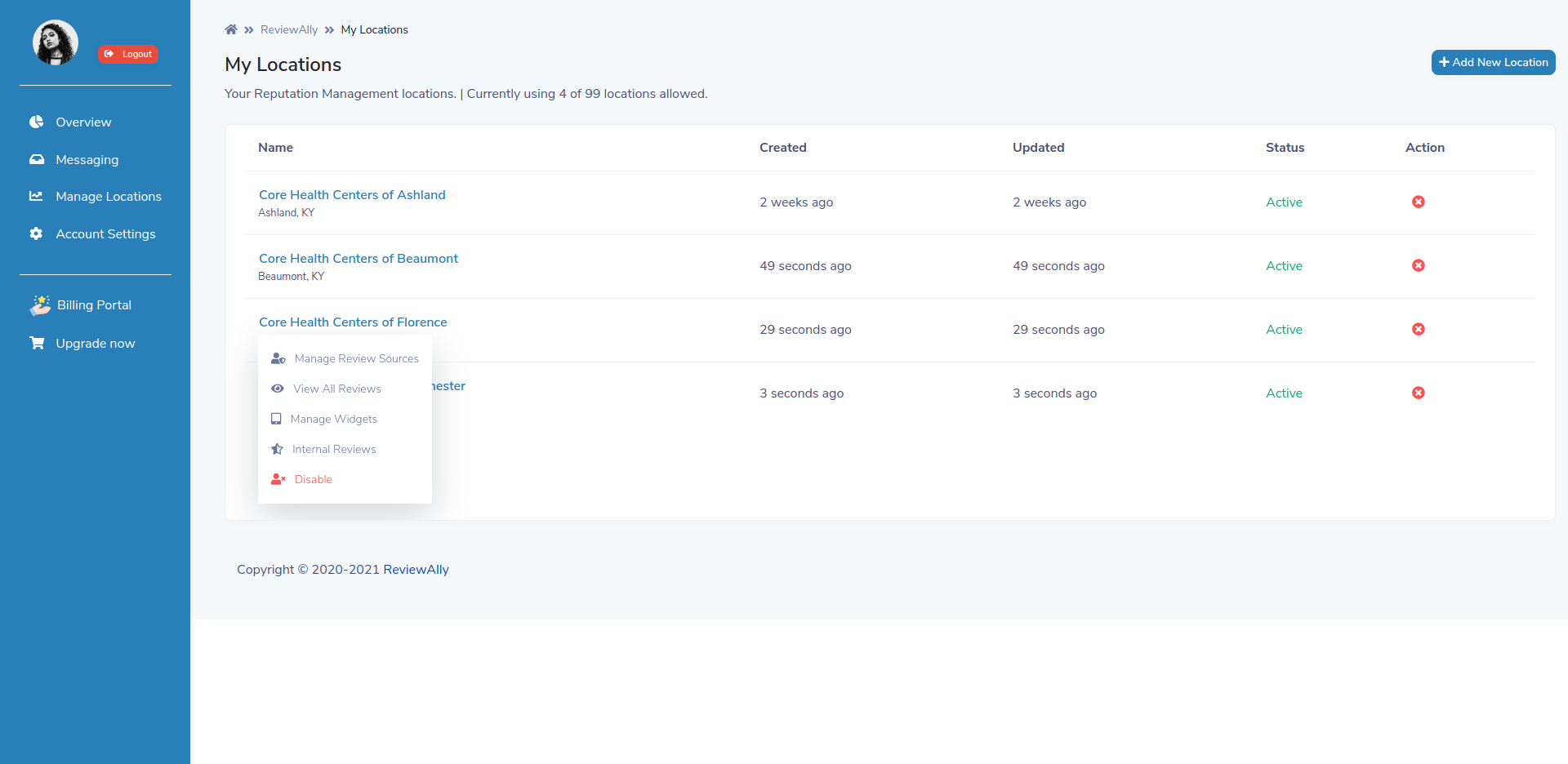 How Do You Know if Our Product is Helping Your Digital Presence?
In our reports, we show you how many of your reviews have been routed through ReviewAlly so you can see our software in action. You don't have to worry if your increase in online traction is a coincidence. We've got the stats to show how our software is building your digital reputation.